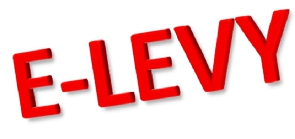 Electronic transfer levy
Professor Godfred Bokpin, a senior lecturer of the University of Ghana Business School and an Economist has made professional statement to the government of Ghana when he granted interview to Accra-based media house to withdraw electronic transfer levy since
it seemingly a nuisance tax. He added that since Ghanaians did not support its implementation there is low patronage and yielded far below government expectation.
Responding to Joy News questions on e-levy Professor Godfred Bokpin said ,"one major policy intervention which they called E-Levy, and of course, many Ghanaians did not support E-Levy, and I still don't support E-Levy and I will still ask the government to withdraw the E-Levy." "And you could see that also on our yields on our bonds," he added. "Then you see quickly Russian-Ukraine; we may not be seeing the bullet right here [Ghana], but the effect magnifies the existing vulnerability and exposes the weaknesses in our economy in a way that we haven't seen in recent times."
"You could see where inflation is and it appears we are helpless to some extent. In the midst of all the multiple taxes, the rising inflation itself is also a form of tax, especially on low-income households who have no means of protecting their meagre savings and investments against the rising inflation."
He added that one option the government could employ even though it is not desirable is for the government to go for IMF programme.
It is time for Government to go to IMF
Ghana needs to act quickly to address the challenges facing the country today.
This is according to university economist Professor Godfred Alufar Bokpin, who alludes to claims that Ghana should seek IMF assistance.
According to him, after so many calls for the government to turn to the IMF, the time has finally come for the government  to heed these calls.
"If you look across the various sectors – arrears, debt build-up and all of that, at this point, we have no choice. I will say that actually, time is not on our side, time is not on our side and I believe that the government is coming to that reality. That in itself is positive."
"Let's not take it that going to the IMF is a sin that cannot be forgiven. I think that as a leader, as a country, we now find ourselves in the position where we must embrace alternatives on the table in the interest of the common goal. To that extent I see that the ground is softened from the side of the government", he pointed out.
"The conversation has been around for some time now. Probably the due time for Ghana to have signed onto the programme should have been somewhere last April [2021] and probably could have been included in the 2022 budget."
IMF is one of the options the government could resort to considering the economic circumstances. Will IMF bail-out help Ghana?. Since there are options other than e-levy. E-levy in the meantime is a failure since it falls below government threshold.